Mothers Day Weekend 2018
Art, Games, Campfires, Water Activities, Hiking, & More !
Food included - 2 Snacks, 2 breakfasts, 1 dinner & lunch

( Skip the Dishes)
Agenda
Friday
Check in Cottage Accommodation's

Campfire and Snacks , Spider dogs, Smores & Banana Boats
Saturday
Wake & shake it up, Stretch Coffee and Juice at the lake

Introductions with other guest and tour of property

Breakfast

Art workshop, painting tiles for Raku firing

Free Time

Lunch

Hike to waterfalls, canoe, paddle board, paddle boat

on the lake.

(Collection of outdoor Art effects for Sunday work shop)

Dinner

Free Time

Campfire & Snacks
Sunday
Wake & Shake it up, Stretch at the lake

Breakfast

Art workshop( with collected outdoor art effects) Recieve Raku fired tiles

Check out

All Activities are subject to change depending on weather and number of persons registereed.
Guaranteed to be fun & enjoyable !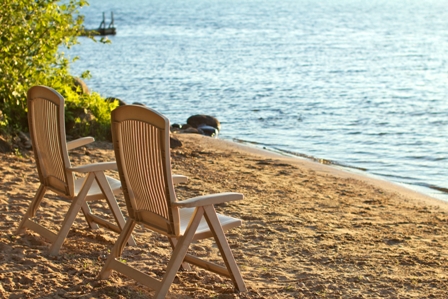 Things to Do and See
Markets and Artisan Fairs: We are located beside a well established pottery artisan,Toni Oorshot and Rockcliffe Pottery come see fine pottery , established for over 30 years.
NEW to our area Dynamic Surfaces Art Studios, is located on the corner of Hwy 524 & 534. Brenda and Mike offer,drawing and design, cavas painting,mural painting,faux finishing,fresco,handmade tile,mosaic and installations. Wednesday PAINT your own tile - HOW cool

Fall colors : Come and see mother natures beauty at its best in September and October. The fish are in their feeding frenzy stocking up for winter, BEST FISHING IS NOW- BOOK NOW
Loring Deer Yard is the wintering grounds for hundreds of deer and they are arriving daily for you to view on our country roads or the scenic deer yard lookout platform.
Hike Restoule Provincial Park only 20 mins away and take in the fall colors from the fire tower cliff, an easy 1-2 hour hike view the Restoule river and stormy lake from 200 feet up.
We are located beside Toni Oorshot's Rockcliffe Pottery & Gift Shop a famous potter established for over 30 years.
Fall Fairs are in season contact us for the next one
Fish the waters of Commanda Lake, the fish are stocking up for the winter and there ON THE BITE, catch walleye,, pike and bass at the best time of the year.
Back Lake Fishing - We have boats on back lakes and can take you on excursions to fish back lakes,( ATV required) shore lunch included. Professional Guided trips for catch and relaese Muskie fishing on 3 differant lakes- reservations required.

North Bay and Huntsville shopping - 1 hr from Commanda Lake Resort
Contact us if your interests differ from the above we are sure we can help you find what interests you in our region.
Activities Photos: